Cubby-Box

The modifications I have made to the cubby-box are more or less self-explanatory .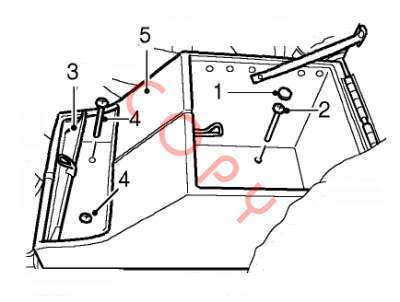 THIS is how the box is fixed by LR
This is the result of 2-3 hours of work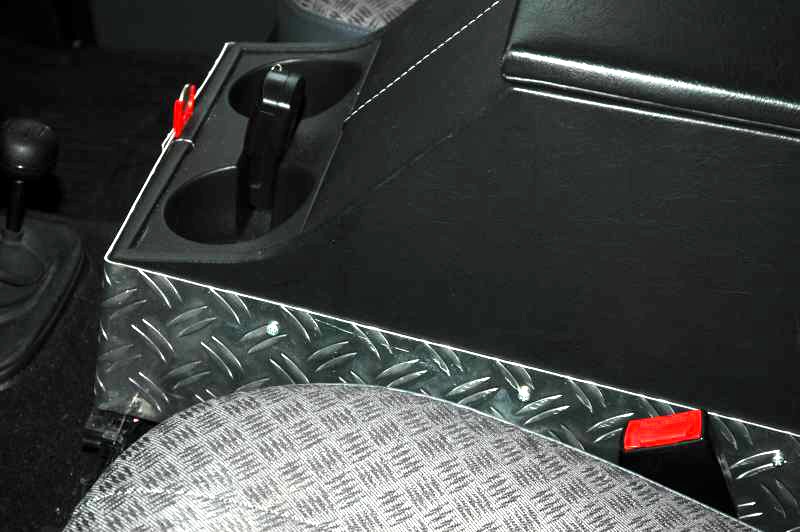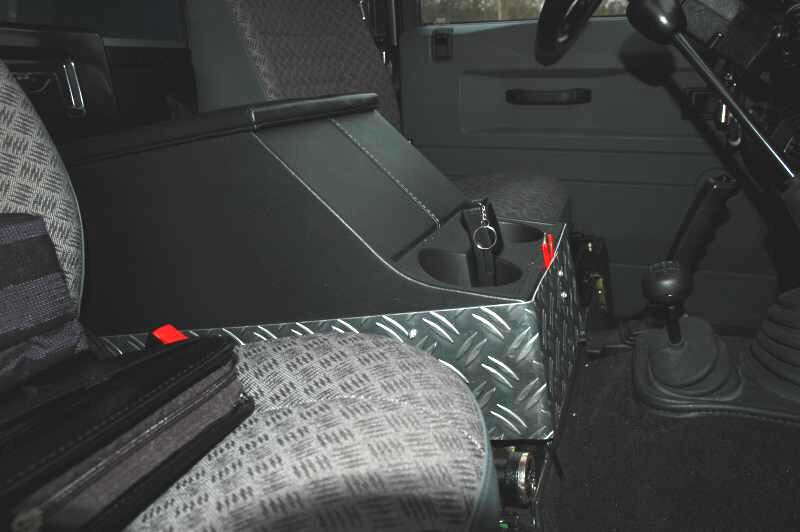 This wasn't the final solution.

---
THIS is the ultimat solution:Sie wurde ziemlich groß, aber für die perfekte Armablage mußte sie hoch werden ...
BIG, but perfect to rest your arm on it while driving.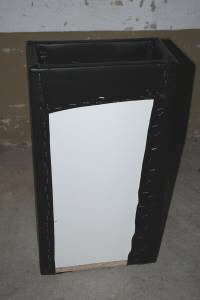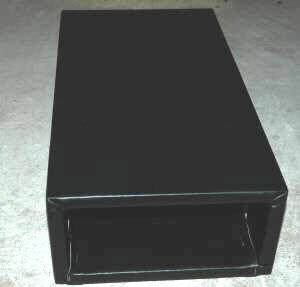 This is how the sceletoon looked like. MAde of wood and artifical leather.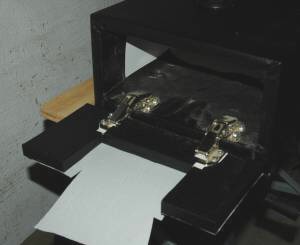 The front cover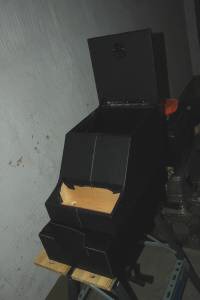 Finally: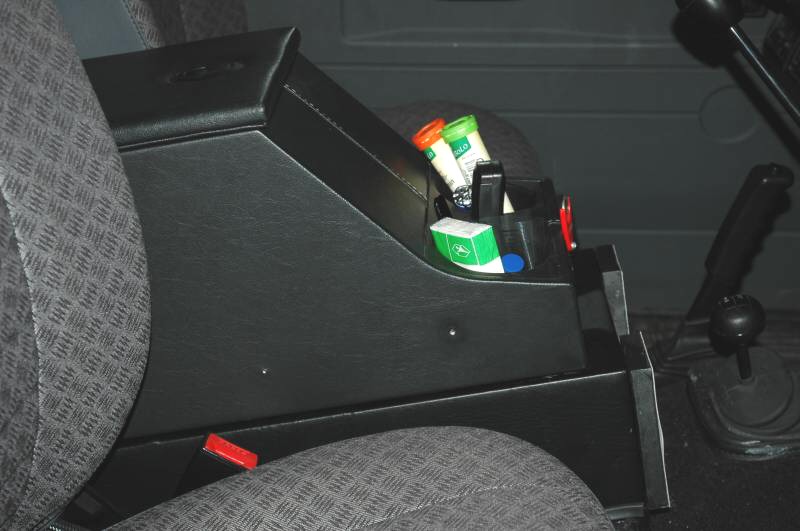 These pictures were taken just after re-installing the box.
As you can see the glue hasn't dried that fast ...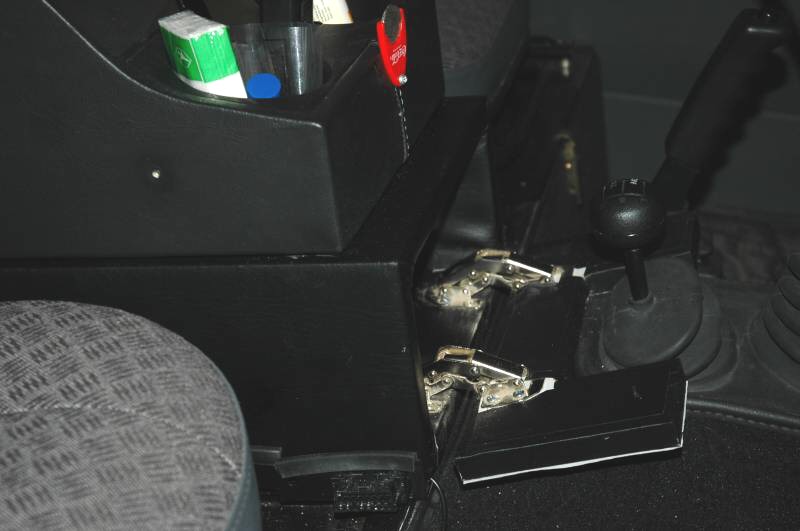 This box can really take a lot of load!
On the last picture you can see, that the OBD-Plug is replaced to the right side of the box.
Still accessible.

Installation of the box was a bit tricky, because the bolts had to be fastened from the inside of the box.
EDIT, May 2006:
A recent picture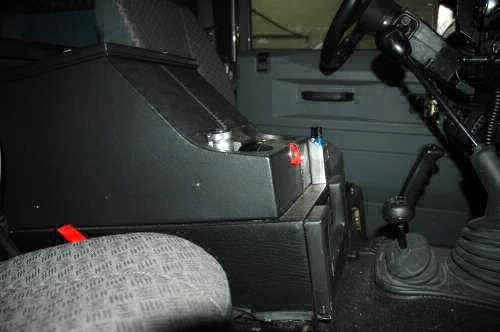 ---