Seperating window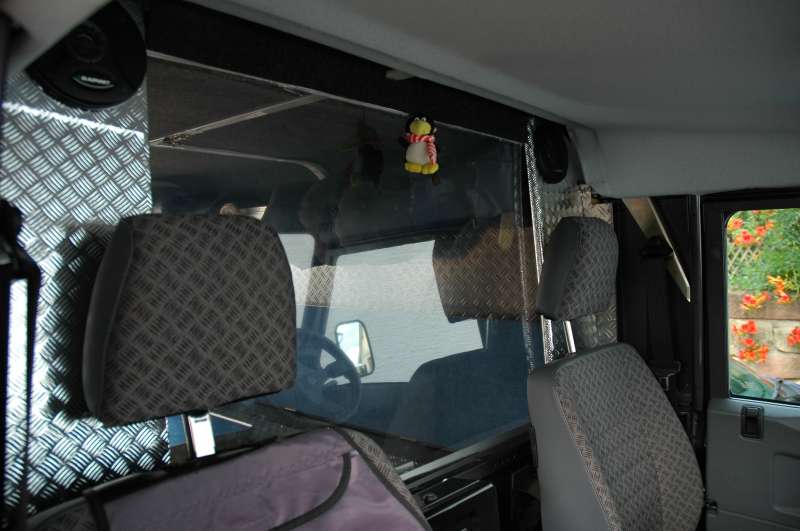 In order to reduce noise in the front of the car I installed a seperating window.
A wood plate to each side, fixed to the alloy plates in the back.
These plates are connected on the upper ends by a square-shaped timber.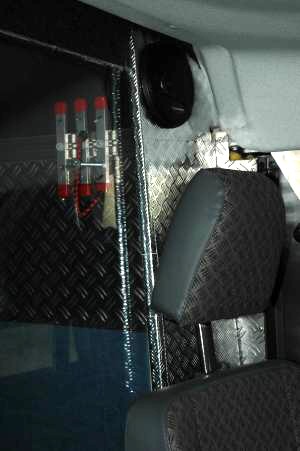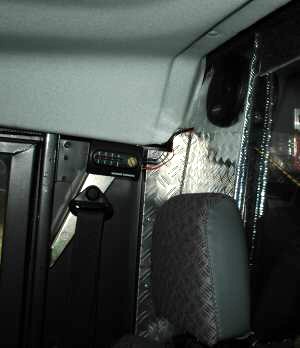 An almost perfect position to add more speakers.
The window between the wood plates (covered in alloy-look-alike foil) was installed fix in first place.
MOVE THE MOUSE ON TOP OF THE NEXT PIXTURE!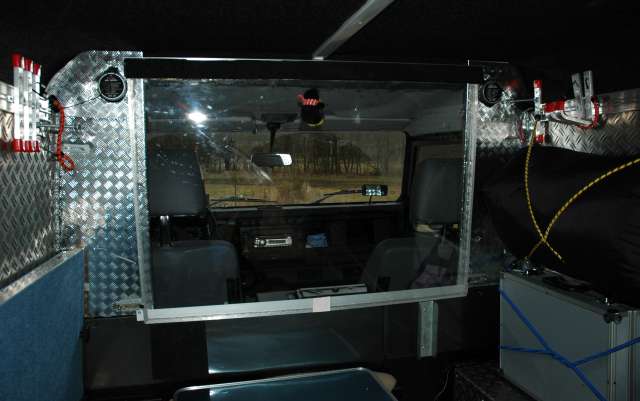 As you can see, I changed to mouting of the window only a few weeks later.
Opening the window allows warm or cold air to fill the back of the car in winter or summer.
That's more than useful when sleeping in the back of the car.

---
April 2005:
The first job wasn't done properly :-/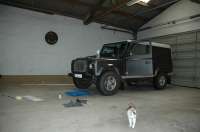 So do it again, Joerg ...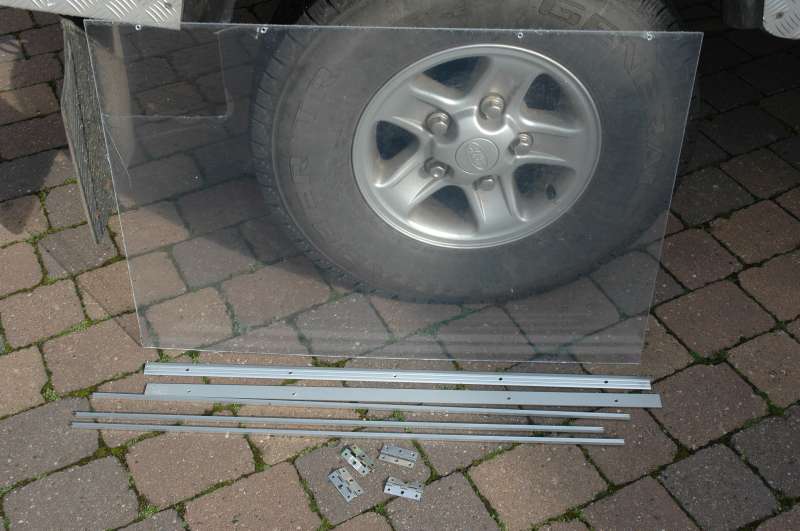 This time with artificial leather as cover: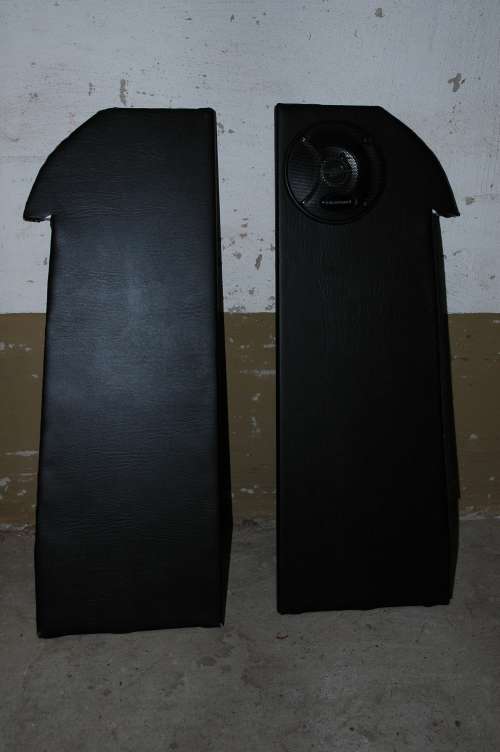 De-installation of the old separating window was done quickly, only 14 bolts kept it in place.
My QM during the job....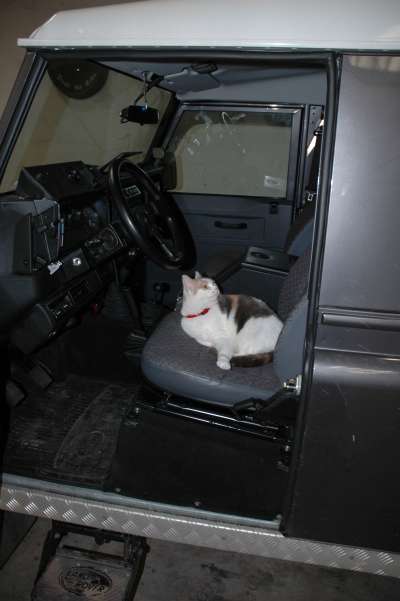 (She was there all the time!!!)

...
...
...
And in the end: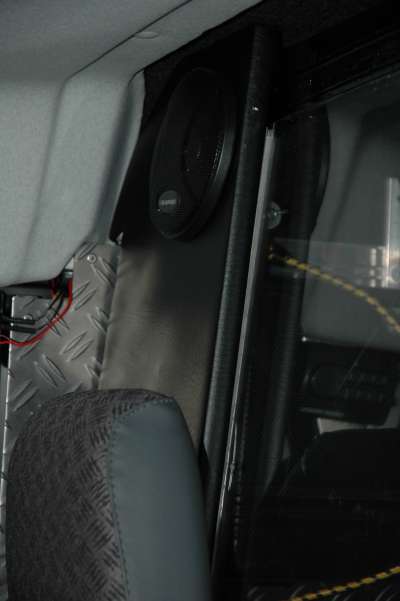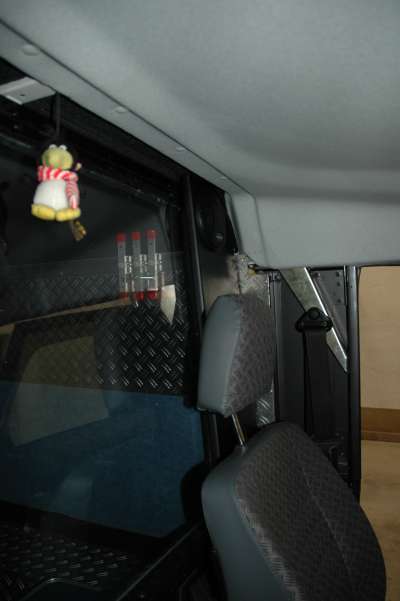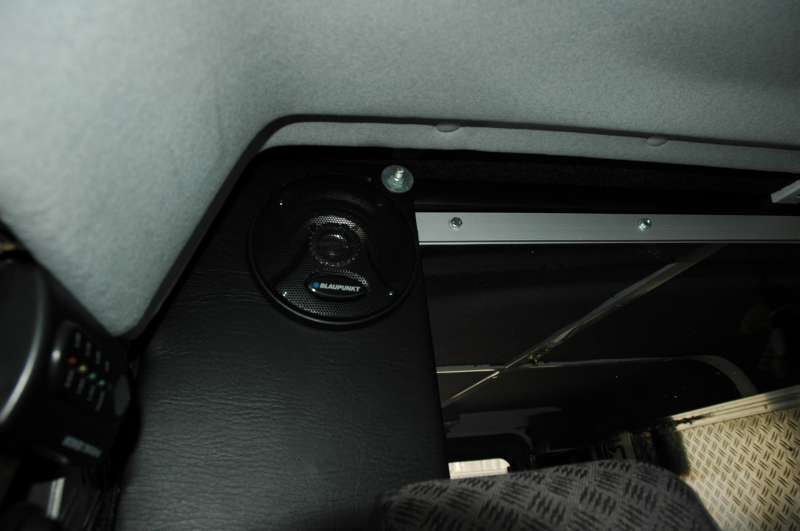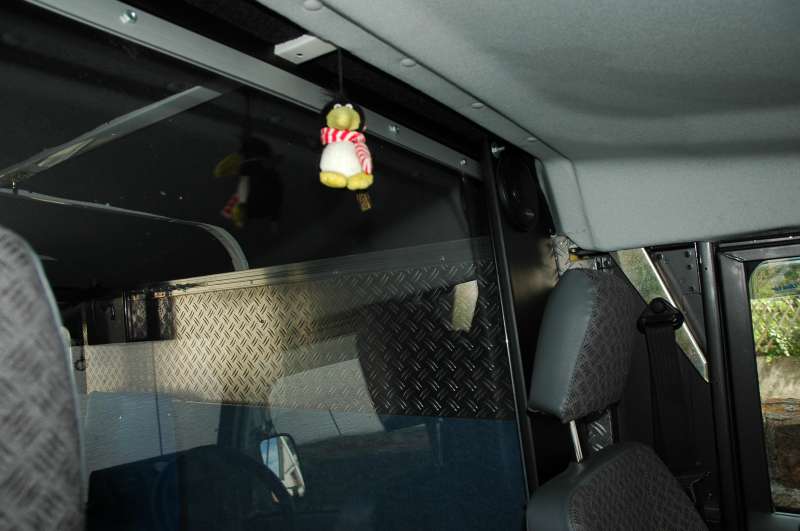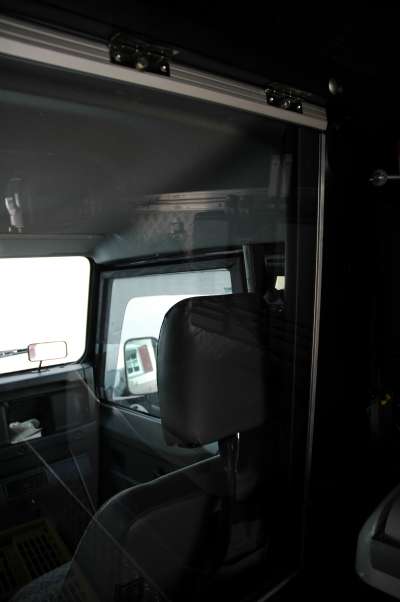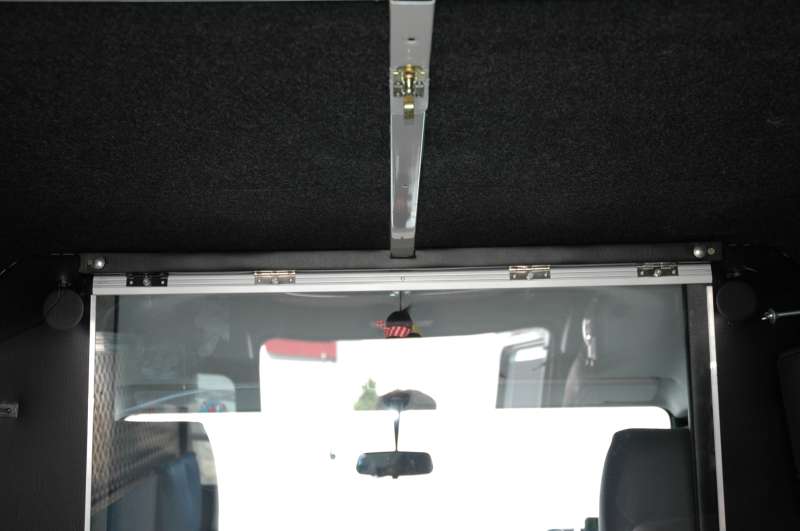 ---
February 2010:
Mounting the third seat & setabelt required a modification of the seperating window: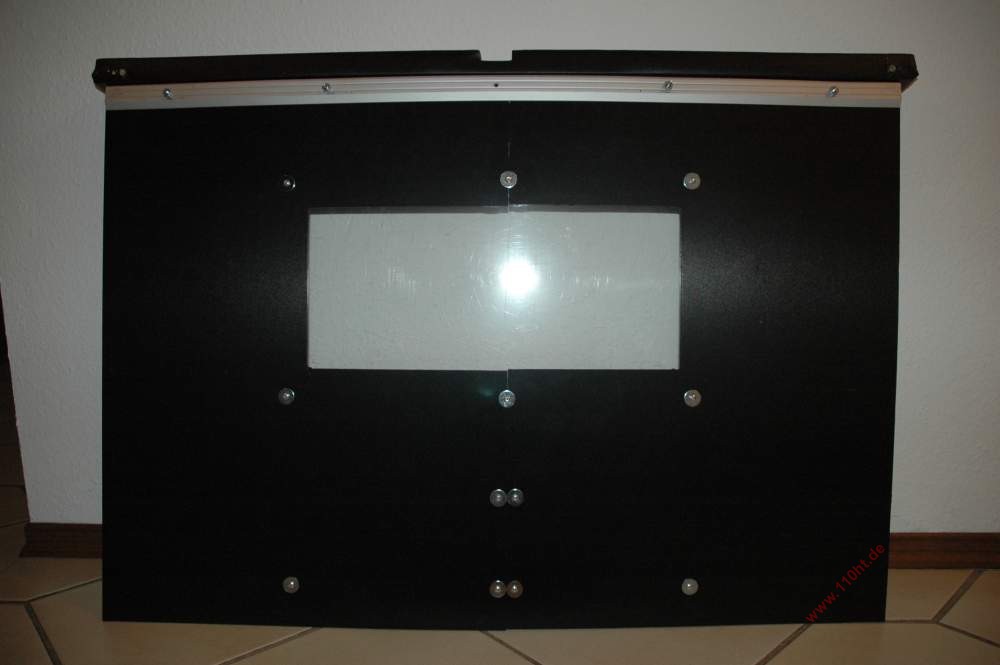 Basically the window has the same function, dimensions etc. But it is made of much more flexible plastics.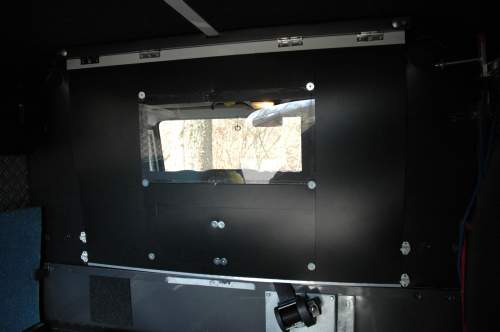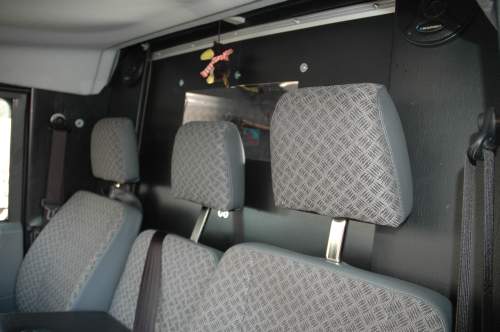 ---